Currently Recruiting:
Are you an adult with hearing loss that wants to improve the way the healthcare system cares for your community?

We are seeking respondents for a 15-minute web-based survey who are age 60 or above, have age-related hearing loss, and have seen a healthcare provider within the past 2 years. To participate, go to this link: bit.ly/HopkinsHearingSurvey.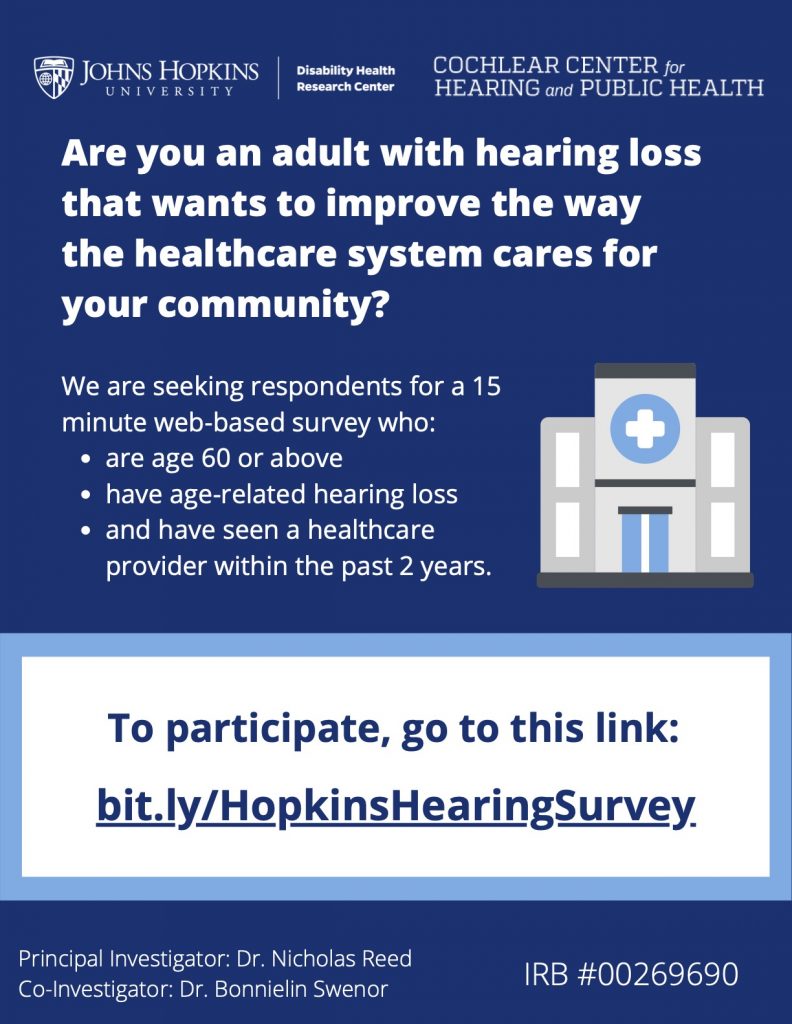 Recent Publications: