Director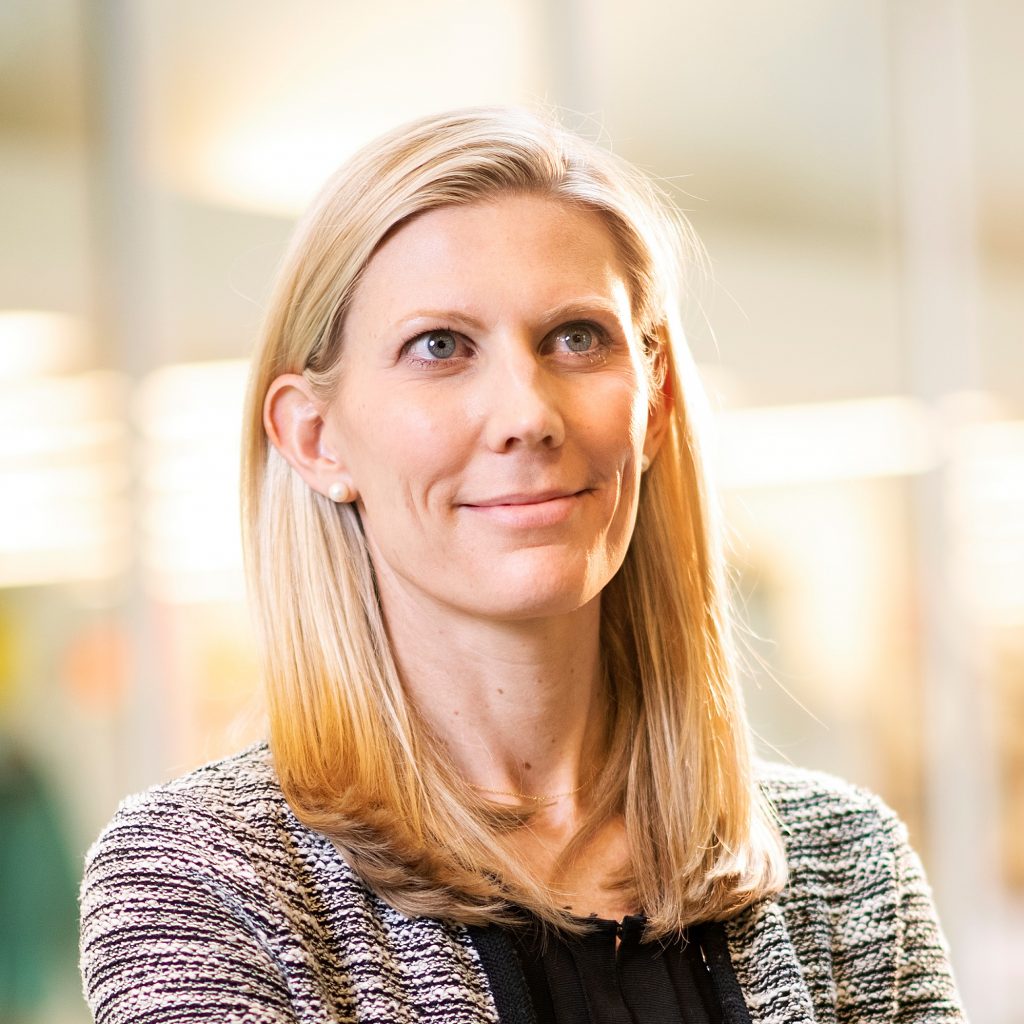 Dr. Bonnielin Swenor is an Associate Professor at the Wilmer Eye Institute at JHSOM. Her research aims to improve the health of people with visual impairments and is fueled by her personal experience living with a visual disability. To achieve this, Dr. Swenor's research has concentrated on three interrelated areas: (1) Vision and Aging: examining the impact of visual impairments on health and well-being across the lifespan, with a focus on older adults, (2) Access to Care: documenting healthcare disparities and improving healthcare utilization, quality, and access in patients with vision loss; and (3) Disability Inclusion: enhancing the inclusion of persons with visual impairments and other disabilities in the biomedical workforce. Dr. Swenor is now expanding this research framework to more broadly examine Disability Health. This area of research examines disability – including visual impairment – as a health disparity population, and uses an interdisciplinary, collaborative approach to establish the evidence needed to design effective policies and programs that will reduce disability health disparities. The overarching goals of this research are to maximize health, equity, and participation for persons with all types of disabilities.
Staff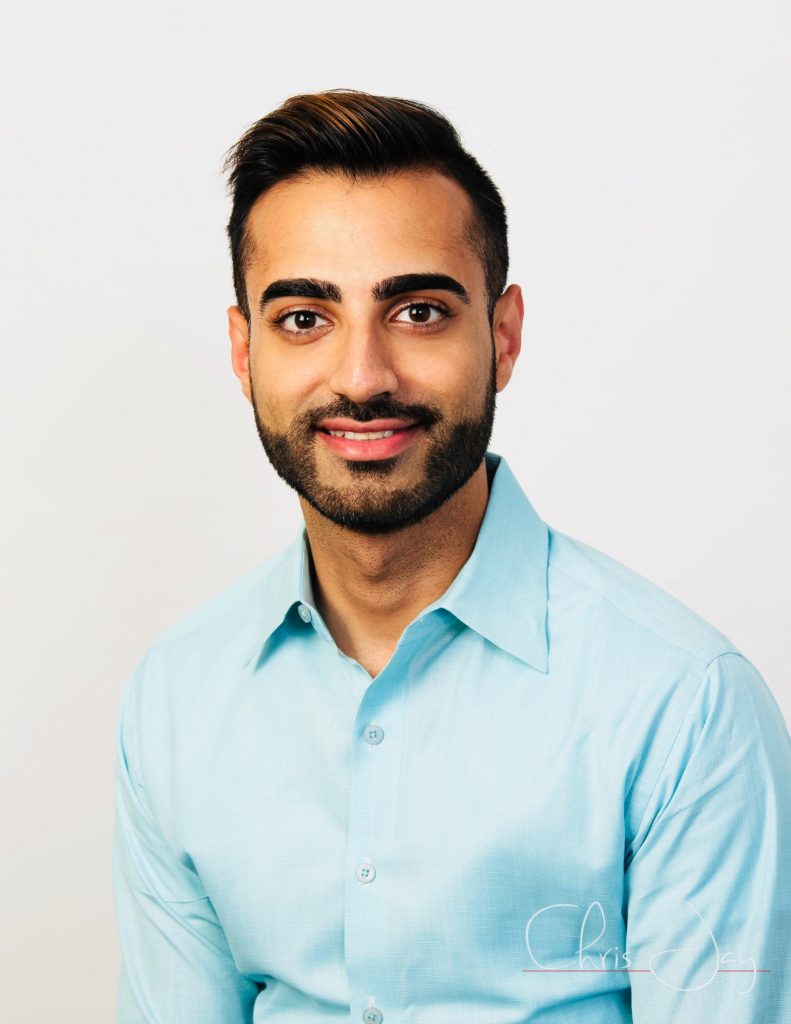 Prateek Gajwani is a Research Manager at Wilmer Eye Institute. Prateek is a certified clinical research professional. He completed his MS degree program at Johns Hopkins in 2011 and started working for nuclear medicine and cancer clinical research at Johns Hopkins Medicine. From his graduate school education and working in Public Health and Clinical Research for years, he brings expertise in recruitment strategies, study design, clinical trial management, and regulatory compliance at sites. Prateek joined the Wilmer Eye Institute of Johns Hopkins in 2014 to run the CDC funded eye screening program for older adults in underserved communities of Baltimore City. Working directly for Dr. Bonnielin Swenor, Prateek operationalizes research and programmatic components of her projects, suggests strategies to improve participant care and enrollment, collaborates with stakeholders and research partners, and manages research staff efforts.
Faculty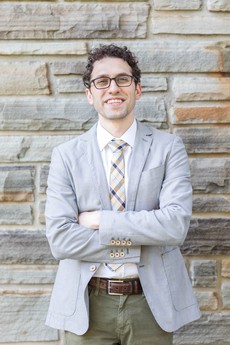 Dr. Nicholas Reed, AuD, is an Assistant Professor in the Department of Epidemiology at Johns Hopkins Bloomberg School of Public Health with a joint appointment in the Department of Otolaryngology-Head and Neck Surgery at Johns Hopkins School of Medicine. He is the director of the Audiology Core at the Cochlear Center for Hearing and Public Health that focuses on integrating measures of hearing into large cohort studies. His research has focused on examining the relationship between age-related hearing loss and health care outcomes, utilization, quality, and spending and utilizing implementation science methodology to create sustainable approaches to addressing hearing loss in the health care system. Dr. Reed collaborates with Dr. Swenor and other faculty of the Disability Health Research Center on improving the inclusion of disability measures in large cohort studies and clinical trials as well as studying access and accommodations for disability in the health care system and using a multi-discipline approach to create sustainable solutions. Lastly, Dr. Reed has a personal interest in improving the understanding of allyship among health care professionals and the responsibilities and limitations that come with playing a supporting role to disabled leaders.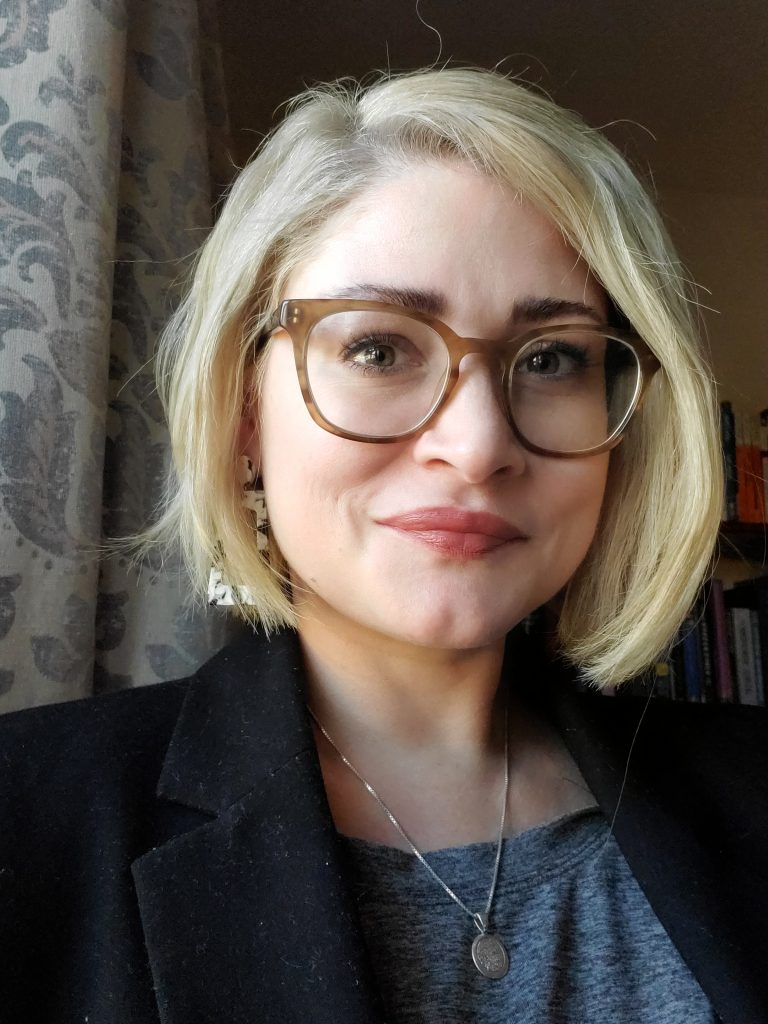 Dr. Jennifer Deal, PhD, is an epidemiologist and gerontologist with expertise in cognitive aging. She is an assistant professor in the Departments of Epidemiology at the Johns Hopkins Bloomberg School of Public Health and Otolaryngology-Head and Neck Surgery at the Johns Hopkins University School of Medicine. Trained in the epidemiology of aging, Deal studies the effects of hearing loss on an aging brain and how hearing loss influences cognitive function to inform strategies for the primary prevention of cognitive decline and dementia in older adults.
Students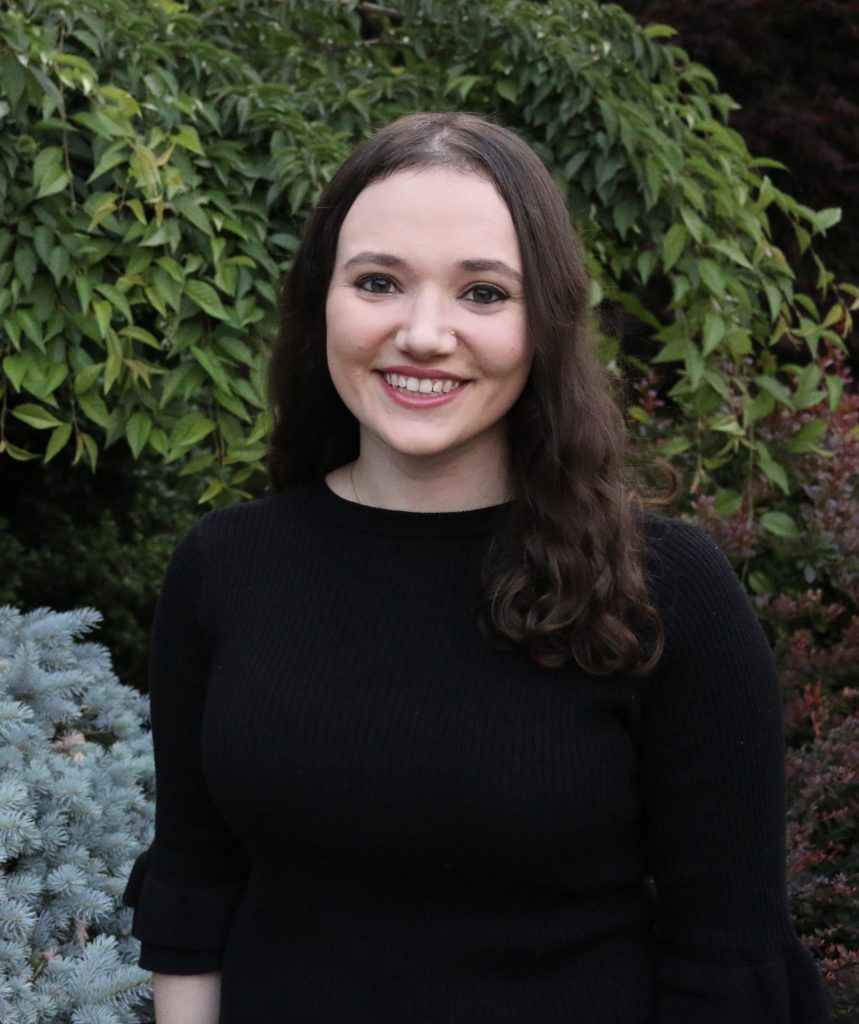 Jessica Campanile is a student researcher at the Disability Health Research Center and a post-baccalaureate premedical student. She graduated from Dartmouth College with a bachelor's degree in linguistics, medical anthropology, and human-centered design. At Dartmouth, she founded the school's first-ever student organization dedicated to disability advocacy and accessibility activism, and consulted on the accessibility of events and systems such as college-wide traditions, emergency medical services, sexual violence prevention, and Senator Elizabeth Warren's Dartmouth College Town Hall. Her research background includes a variety of health and health equity topics such as the linguistics of pain, accessibility in medical education, and the global and rural health impacts of COVID-19.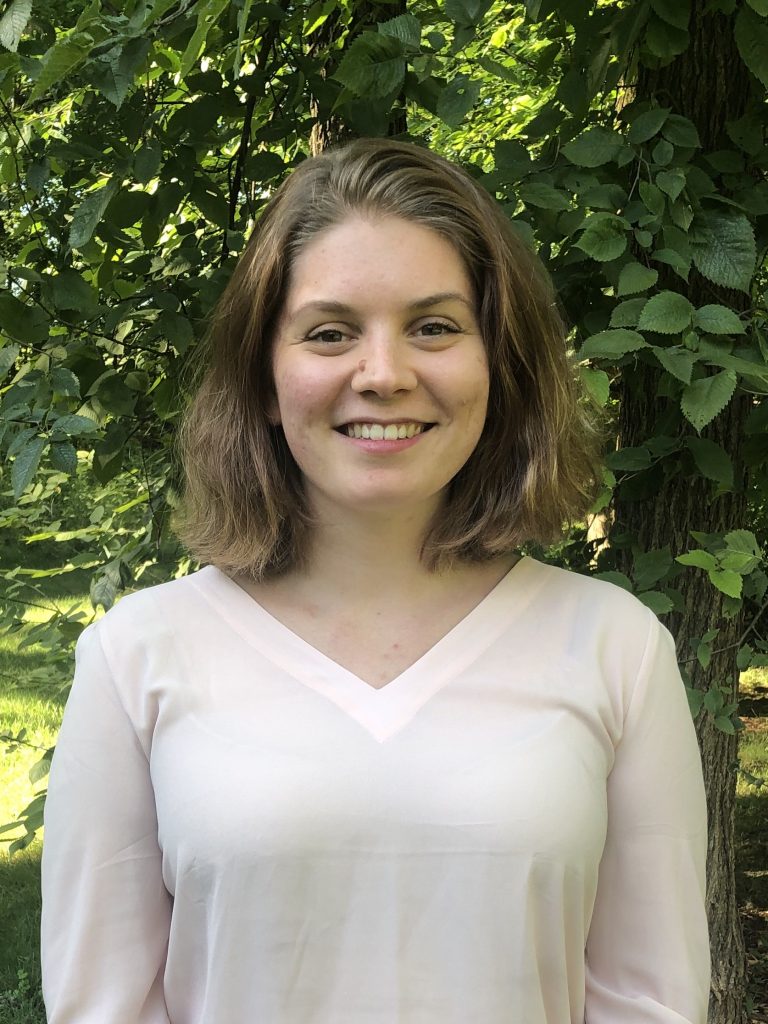 Caroline Cerilli is a student researcher majoring in Public Health and minoring in Social Policy and Museums and Society. Previously, she has assisted with disability health research at MDisability of the University of Michigan and has helped develop accessibility projects at Cooper Hewitt Smithsonian Design Museum. Her own experiences as a disabled person have led to her enthusiasm for disability health and community. Caroline also enjoys cooking with friends and sewing costumes for the Barnstormers theater group.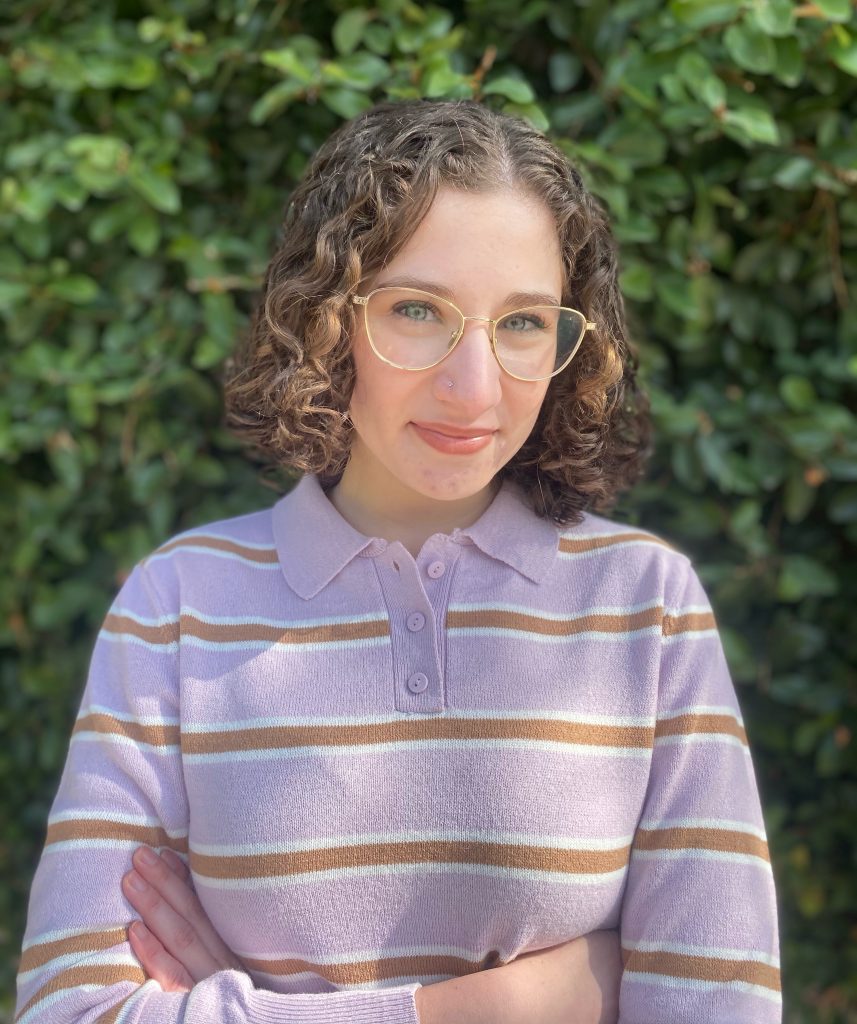 Sabrina Epstein is a senior Public Health Studies major who serves as a student researcher and communications intern for the Disability Health Research Center. Her interests in disability health policy and arts access are informed by her own disability experience. Her previous work includes developing accessibility guidelines for the National Endowment for the Arts, advocating for nonviolent behavioral and mental health response at the Maryland legislature, and presenting on disability in art museums at the International Conference for Disability Studies and Art Education. In her free time, she enjoys gluten-free baking and making art about chronic illness.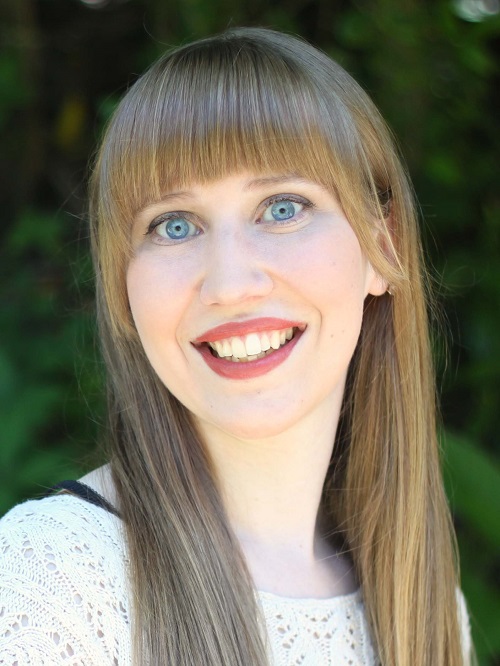 Anna Moyer is a Ph.D. candidate in the human genetics program at the Johns Hopkins School of Medicine, where she studies brain development in Down syndrome. She enjoys writing about chronic illness and also maintains a website of visual recipes to teach basic cooking skills to people with intellectual disabilities. In her spare time, you can find Anna knitting, drinking tea, and watching the Food Network with her cat, Matilda.
Collaborators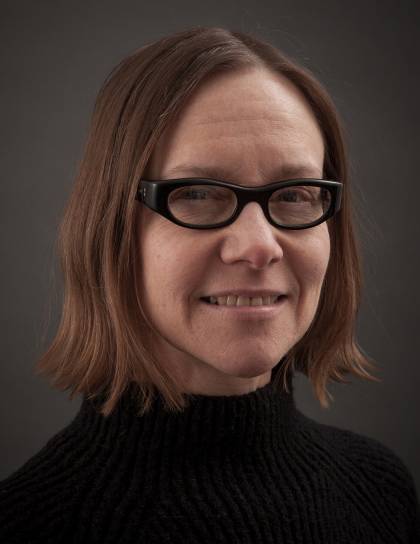 Cathie Axe is the Executive Director of Johns Hopkins' Student Disability Services university-wide. In this newly created role, she is responsible for bringing disability services across the schools and campus into one unified, consistent and efficient system. From bringing disability services coordinators together to develop a collective mission to centralizing services to increasing access and inclusion, her work involves collaborations and partnerships with students, faculty, staff and community members. With 28 years of higher education experience, 23 of those years managing disability services at a variety of institutions, she has had the opportunity to engage in the evolution of services and perspectives around disability. Cathie is uniquely positioned to support this proposal with her expertise in disability services, her university-wide role, and a passion for bringing people together to increase access and inclusion. Cathie earned her Master's in Education with a focus on Counseling and Development in Higher Education at George Mason University where she also got her start in disability services. Her Bachelor's degree at Brown University in Business and Economics. Her work in disability services has spanned a variety of institutions including Northern Virginia Community College and American University where served as an LD/ADHD specialist. Her most recent role was as Associate Dean and Director of Accessibility Services at Brown University where she spent almost 16 years building services that supported the entire campus community, including students, faculty and staff. While at Brown she introduced assistive technology and alternate format processes as well as forming a campus-wide Campus Access Advisory Committee that brought together students, faculty and staff to prioritize annual accessibility funds and advise planning/construction on how to maximize accessibility and inclusion. In May of 2019, Brown's Accessibility Services office instituted the annual Catherine J. Axe Advocacy Award in recognition of her years of service and to be awarded to the student whose advocacy has had a significant impact. While in Providence she also served on the boards of local organizations including Community Music Works and the Adolescent Leadership Council, the latter focused on supporting youth with chronic illnesses in conjunction with Life Span/RI Hospital. Cathie has been active within local recovery communities for many years.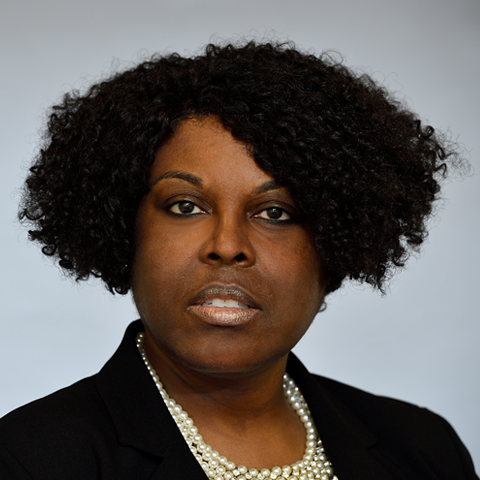 Dr. Terri Massie-Burrell is the Director of Student Disability Services at Johns Hopkins University, Homewood Campus. Her position provides oversight for the day-to-day operations of the office and ensures that accommodations are developed and appropriately implemented. Another essential part of her role, is building needed connections with faculty, teaching assistants, and staff to support students in and outside of the classroom. Dr. Massie-Burrell brings over 25 years of experience in higher education at a variety of institutional types serving as a leader in student success and retention. She has held positions as both administrator and faculty member to help college students achieve their ideal academic and career goals. She earned her Ph.D. at the University of Maryland, College Park in Counseling and Personnel Services with a Concentration in Disability Issues. Dr. Massie-Burrell's research interests include the intersection of race, gender and disability. She earned a graduate degree at Johns Hopkins in Human Resources, which now is the Carey Business School and earned her Bachelor's degree at Howard University in Washington, D.C. She presents at local, regional and national conferences. As a committed servant leader, Dr. Massie-Burrell is a member of the Greenspring Montessori Board of Trustees and previously served as Chair of the Maryland State Rehabilitation Council, a gubernatorial appointment with a focus on ensuring the legislature attends to employment matters for persons with disabilities. As a member of Delta Sigma Theta Sorority Incorporated, she has been an active member throughout the community leading and supporting social justice initiatives.